Knowle Golf Club is a well established and top quality members club that is renowned as being one of the finest courses in the south of England. We are a lush green oasis in the heart of Bristol and our beautifully mature parkland course offers an exhilarating challenge for all golfers. We are proud to be a members club, but we also pride ourselves on the warmth of welcome given to visitors and guests.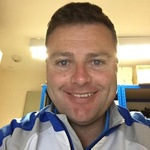 Mark Sanders - Head PGA Golf Professional
Mark Sanders is our Head Professional and leads the team to ensure all golfing needs are taken care of. Coming through the Club's Junior Section, Mark went on to be one of the most successful players in the Club's history, being made an Honorary Member as far back as 1999. He played at the very highest levels of Amateur Golf winning the English Championship and representing England for several years. As a Professional, he qualified for the Open Championship and earned a full card and played on the European Tour. Mark is at the forefront of tuition and Club fitting in the area. He is a performance coach for Gloucestershire and his coaching clients range from some of the area's best players right down to grassroots beginners.
---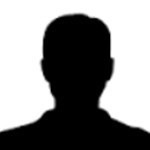 Kevin Pitts - PGA Professional
A new member to the Professional Team at Knowle, Kevin is very well known in local golfing circles having been a past Captain of the Gloucestershire & Somerset PGA. A very personable and friendly Professional, we're delighted to have Kevin working with us. He is vastly experienced in all facets of the industry and was previously Head Professional of Mendip Golf Club.
---
Jack Roberts - Assistant Proffesional
---